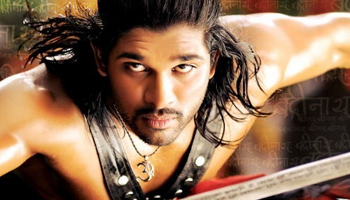 Allu Arjun and VV Vinayak's big budget extravaganza, badrinath, will resuming its remaining shoot from April 28th. Only two songs and couple of scenes are remained to film. So producer Allu Aravind is mulling over the film's release date. If the post production work is finished fast it will hit the screens on May 27. If not, the film will go for June 3rd date.
M M Keeravani's songs will be unveiled in the first week of May.
badrinath is penned by Chinnikrishna who also wrote script for Allu Arjun's Gangotri, Chiranjeevi's Indra, and Balakrishna's Narasinha Naidu.